April 28, 2012
April/28/12 11:47 PM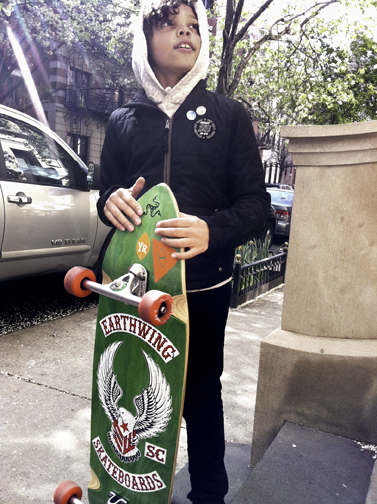 I rode my badass
Earthwing Thruster
to pick-up Milo from school a couple of weeks ago,
and as usual he rode it back home, riding that big board really well (far better than me). This board is a 39"
monster and it's super fast. I have a smaller version that I ride most of the time; the
La Paloma Rapido
, that reminds
me how old I am whenever I set foot on it, but that doesn't stop me from gettin' a big ol' smile on my face each and every time.
Read the excellent editorial by the owner of Earthwing Skateboards Brian Petrie who wrote it for Longboarding Magazine last fall about marketing, and the skate industry
here
.